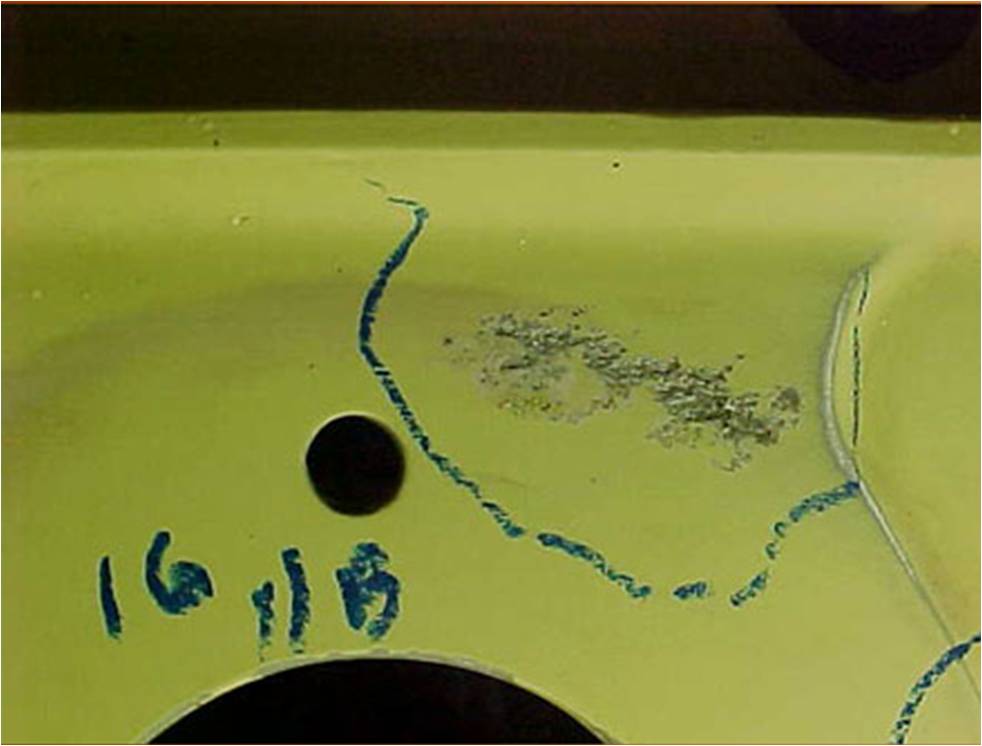 Alloys used in Aircraft Fuel Tanks are susceptible to Microbially Influenced Corrosion (MIC).
Microbes have a preference to thrive on surfaces in a film of slimy growth, known as a biofilm.  The activity of microbes within biofilms on metal surfaces can result in Microbiologically Influenced Corrosion (MIC).  MIC of aluminium alloys in aircraft wing tanks is usually due to the accumulation of microbially produced acids, such as iso-citric acid, within biofilms which have developed on the tank surface.  MIC of aluminium alloys in aircraft wing tanks is typified by etching and/or pitting corrosion and may progress at rapid rates.  The microbially generated acids can also increase the water permeability of epoxy based coatings and primers, further exposing the underlying metal to corrosive attack.  Historically, coatings and primers have incorporated chromates to help prevent corrosion and these also have some anti-microbial activity.  However, chromates are not environmentally acceptable and are not used in modern aircraft.
IATA and Aircraft Maintenance Manuals from Airbus, Boeing and other leading aircraft manufacturers recommend routine microbiological testing at a frequency based on the perceived risk of microbial growth.
ECHA can;